Big Top Brewery Packaging
Big Top Brewery is a microbrewery that incorporates a mix and match system to their brews. With reusable packaging, customers can continuously refill their 'tent' with more brews, allowing the fun to never end. Big Top Brewery is marketed to all craft beer drinkers in the regional area of Central Florida. My goal with this project was to step away from the computer to explore and incorporate design elements in a handcrafted manner.This was accomplished with a hand lettered logo and with the use of linoleum to create my characters.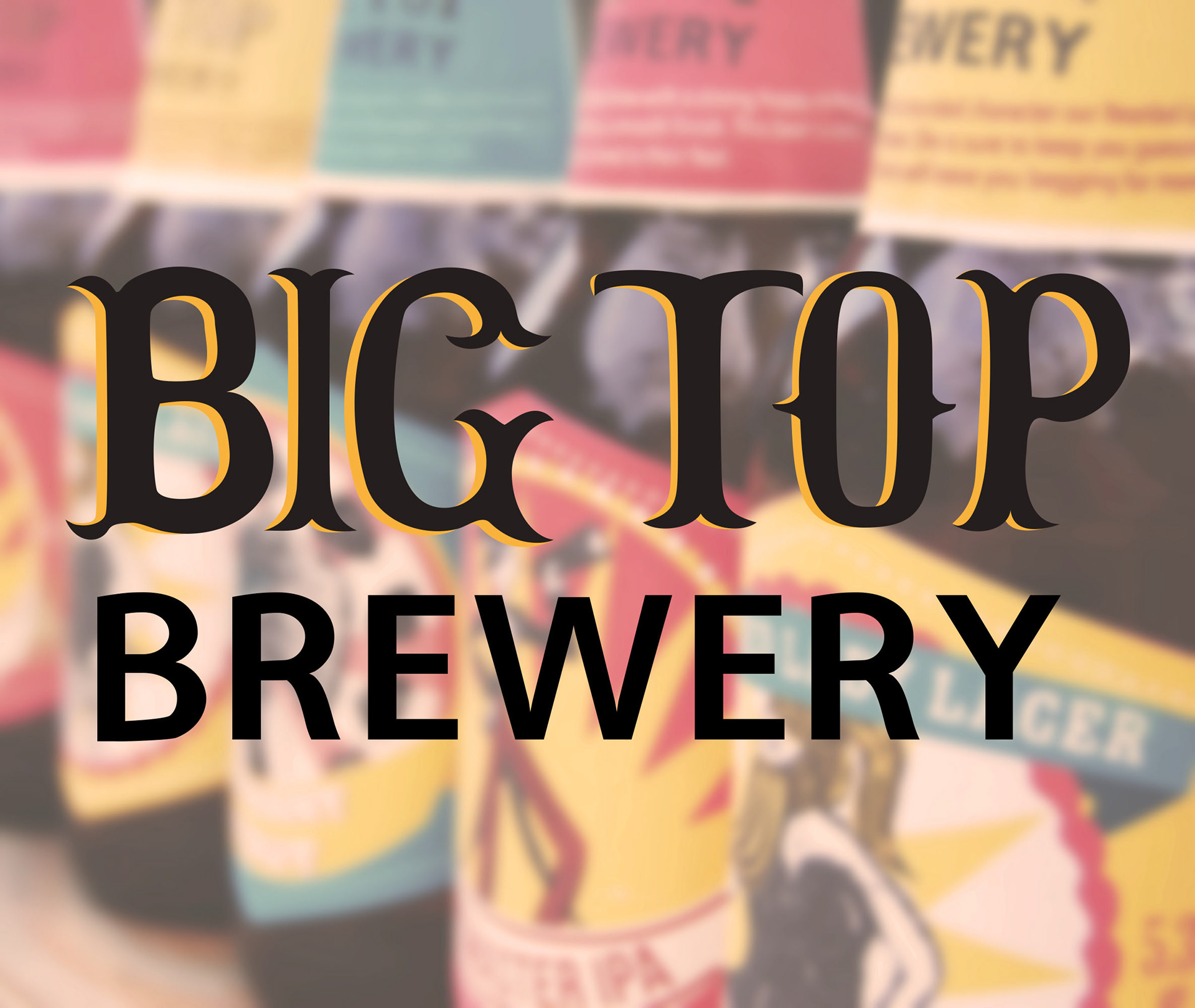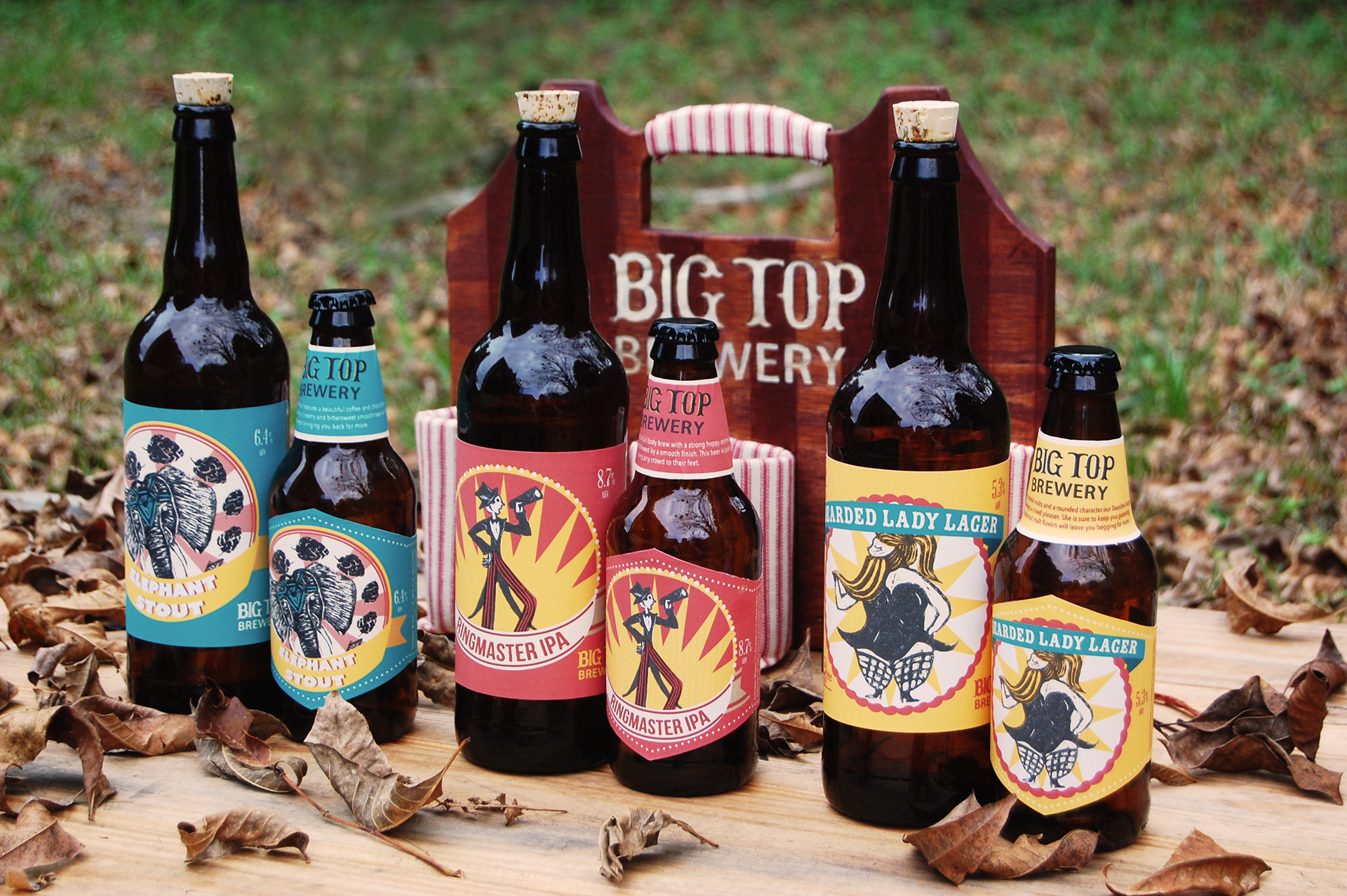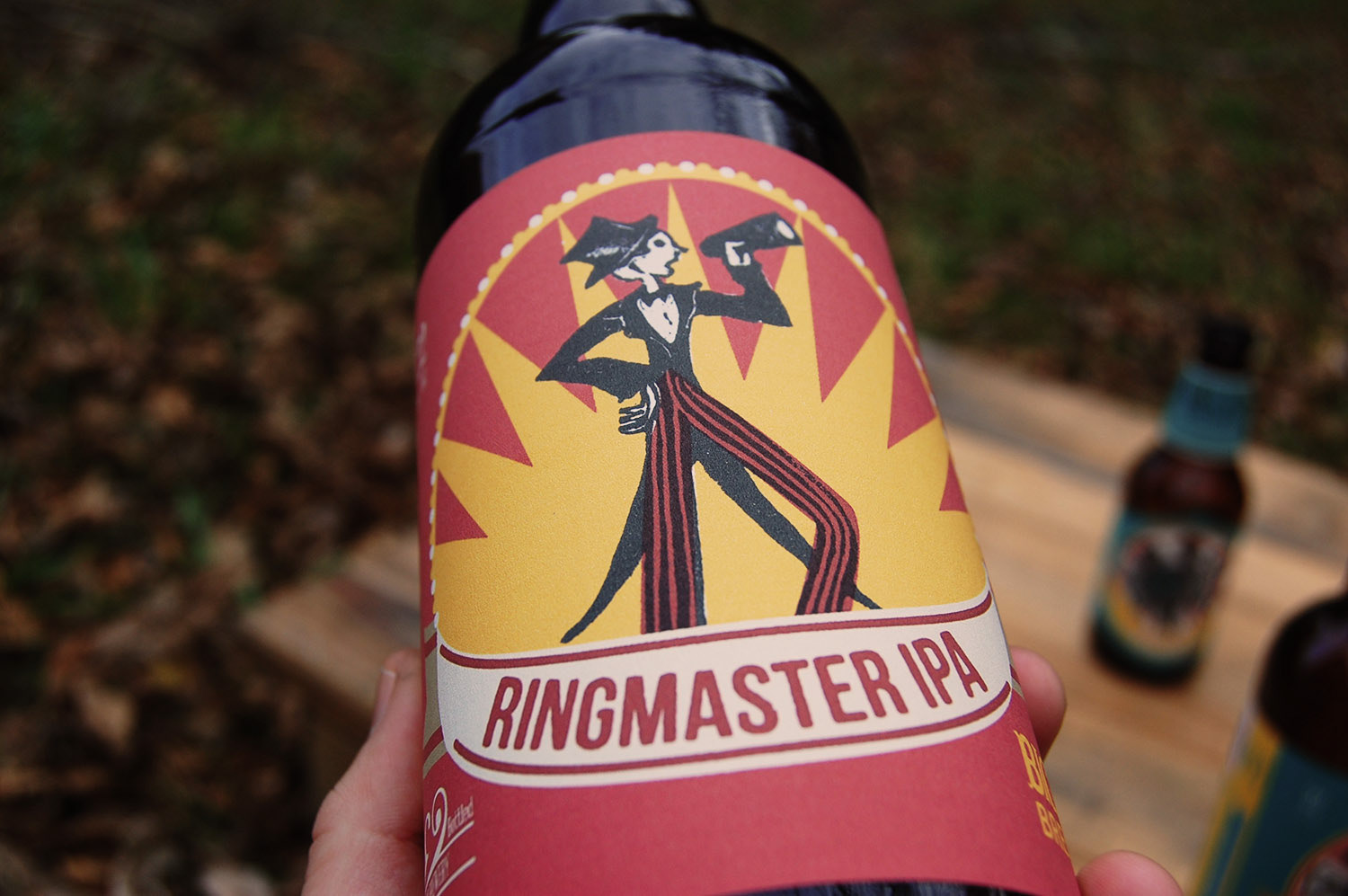 The six pack holder is a reusable hold made from wood and fabric and features a laser etched logo design. The individual holders are collapsable for easy storage and insulated for ice cold brews.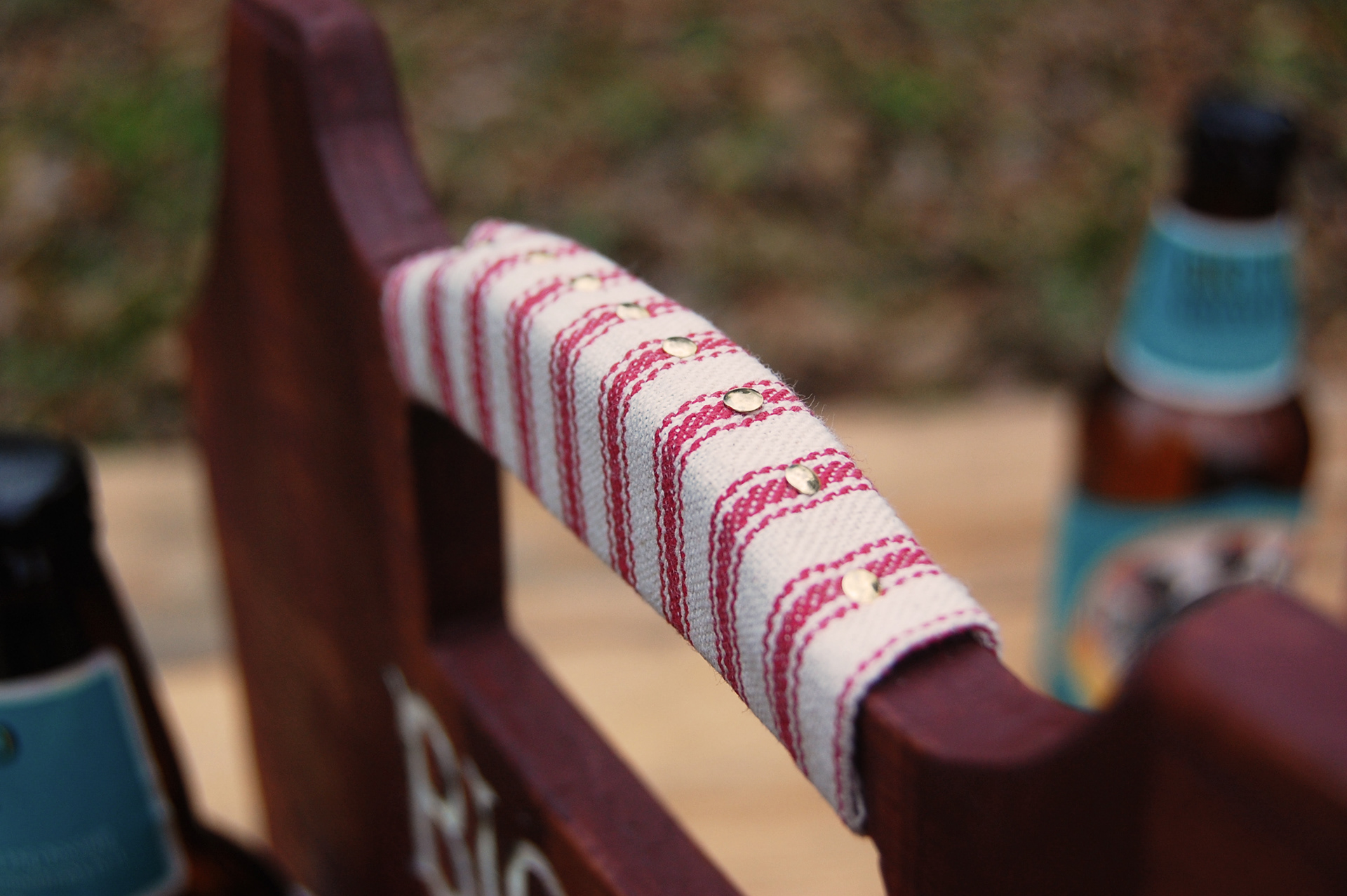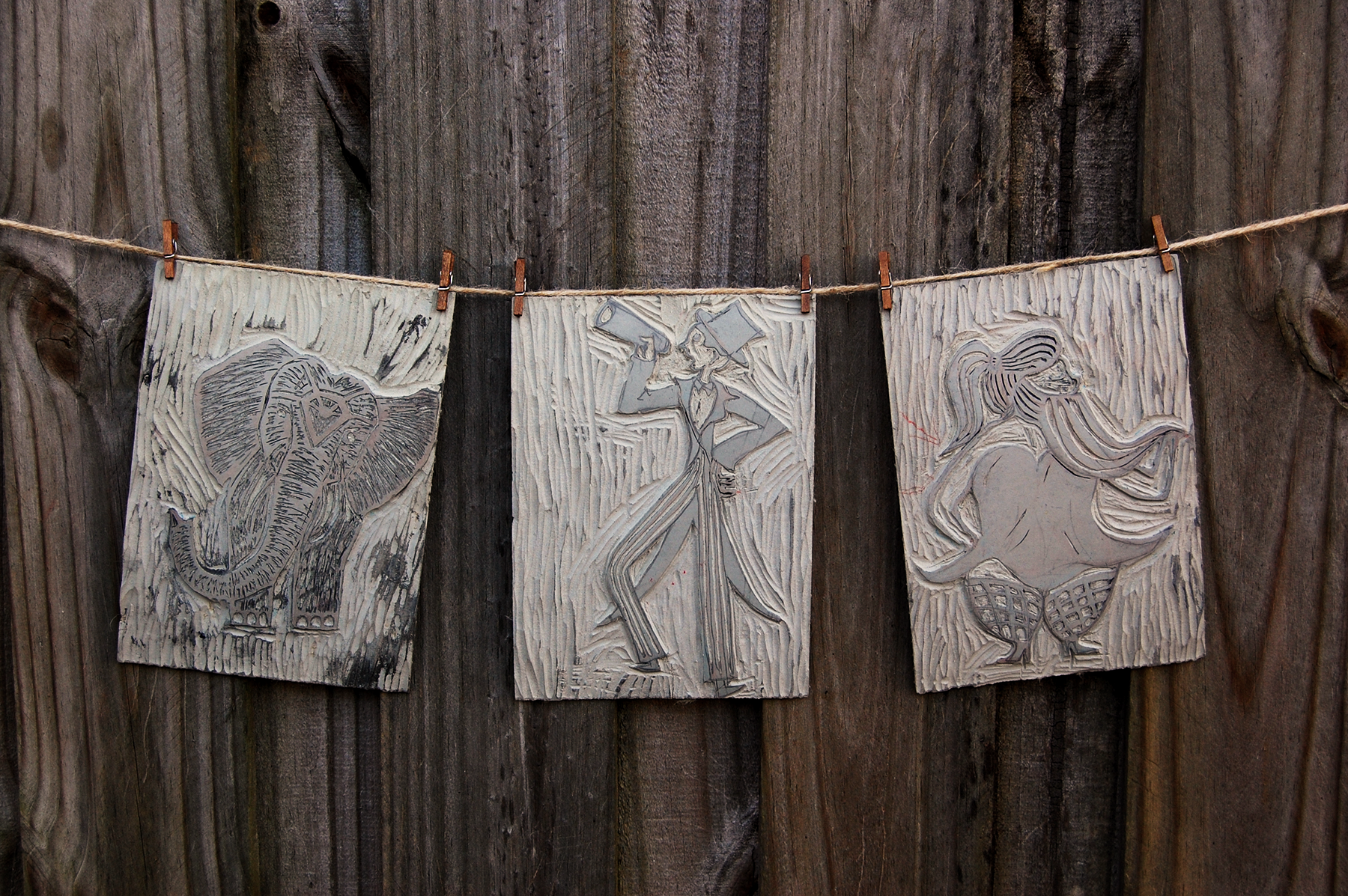 The characters for the labels were all carved by hand out of linoleum before they got brought into the computer.